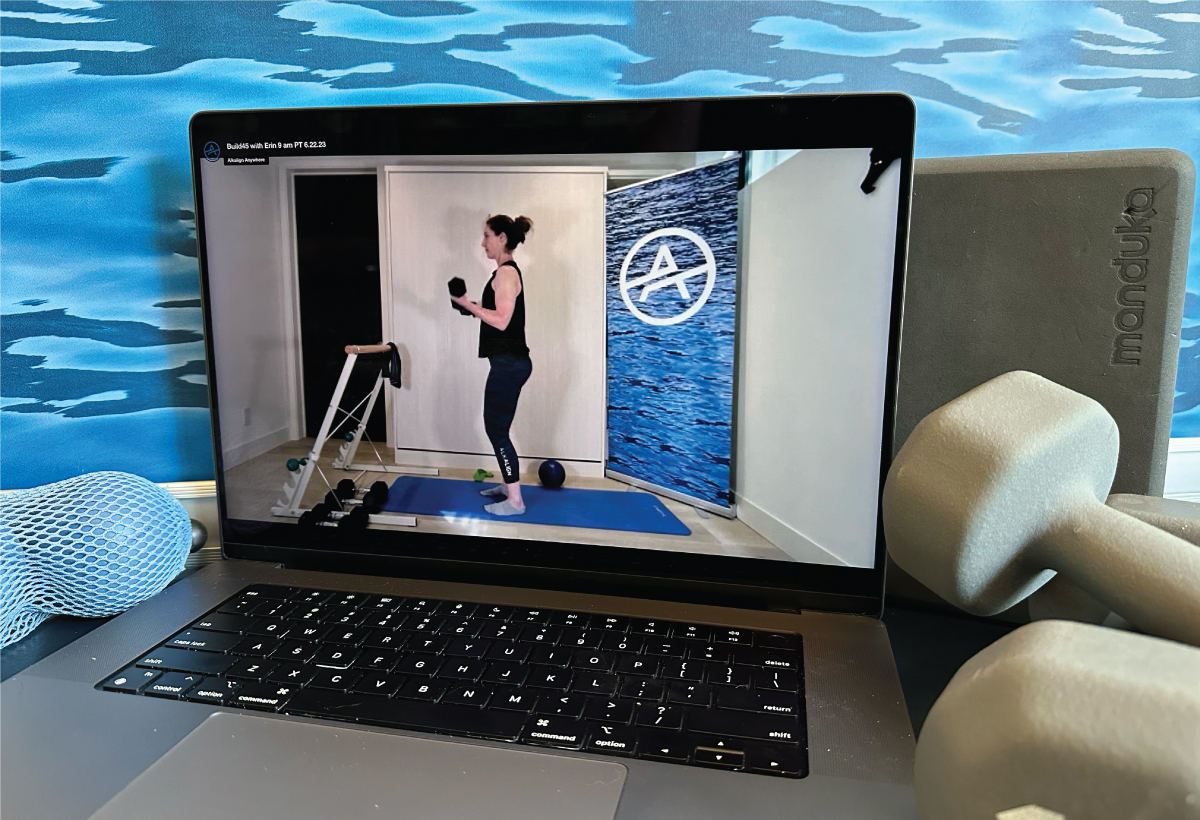 Our on-demand library houses the "best of the best" live class recordings in addition to pre-recorded classes, available to our Livestream subscribers. Choose from our most popular and targeted techniques including Build, core strengthening, cardiovascular conditioning, and our self-massage classes called Alkalign Recharge.
NEW – Roll away the stress with 2 hours of easy-to-follow self-massage sequences taught by Alkalign Founder and CEO, Erin Paruszewski.
"These videos are great! Now I won't have to miss my workout when I'm traveling for work!" – Cindy T.
"I recently moved out of state and have missed Alkalign. This allows me to continue to participate in the classes I love." – Jean W.
"I love the variety in instructors" – Susan M.
"I sweat my butt off in the cardio format! I didn't know I could work so hard in just 25 minutes!" – Jen H.
CAN I DO THESE WORKOUTS ANYWHERE?
Anywhere you have internet access! Videos are available from your computer, smartphone, or tablet!
ARE THESE CLASSES INTERACTIVE?
No, these are pre-recorded videos that guide you through your workouts but do not have an instructor who can interact with you. If you want the accountability, community, and interaction of a live instructor, we recommend the Livestream Studio. CLICK HERE to compare.
DO I NEED EQUIPMENT?
You need a mat or soft surface to kneel and lie down on and light hand weights (2-3lb). Massage balls required for Recharge and +Recharge classes and are available in our online store. A yoga block, Alkalign ball, and loop bands are also great props to have and are also available for purchase in our online store. In some classes you will need a supporting surface like a chair or counter. We recommend our Starter Prop Kit or Premium Prop Kit to equip your home gym with everything you need.
HOW DO I CANCEL?
The monthly membership can be canceled with 30-days notice via email to help@alkalignstudios.com. Memberships cannot be refunded or prorated. Annual memberships are for 1 year and do not auto-renew.